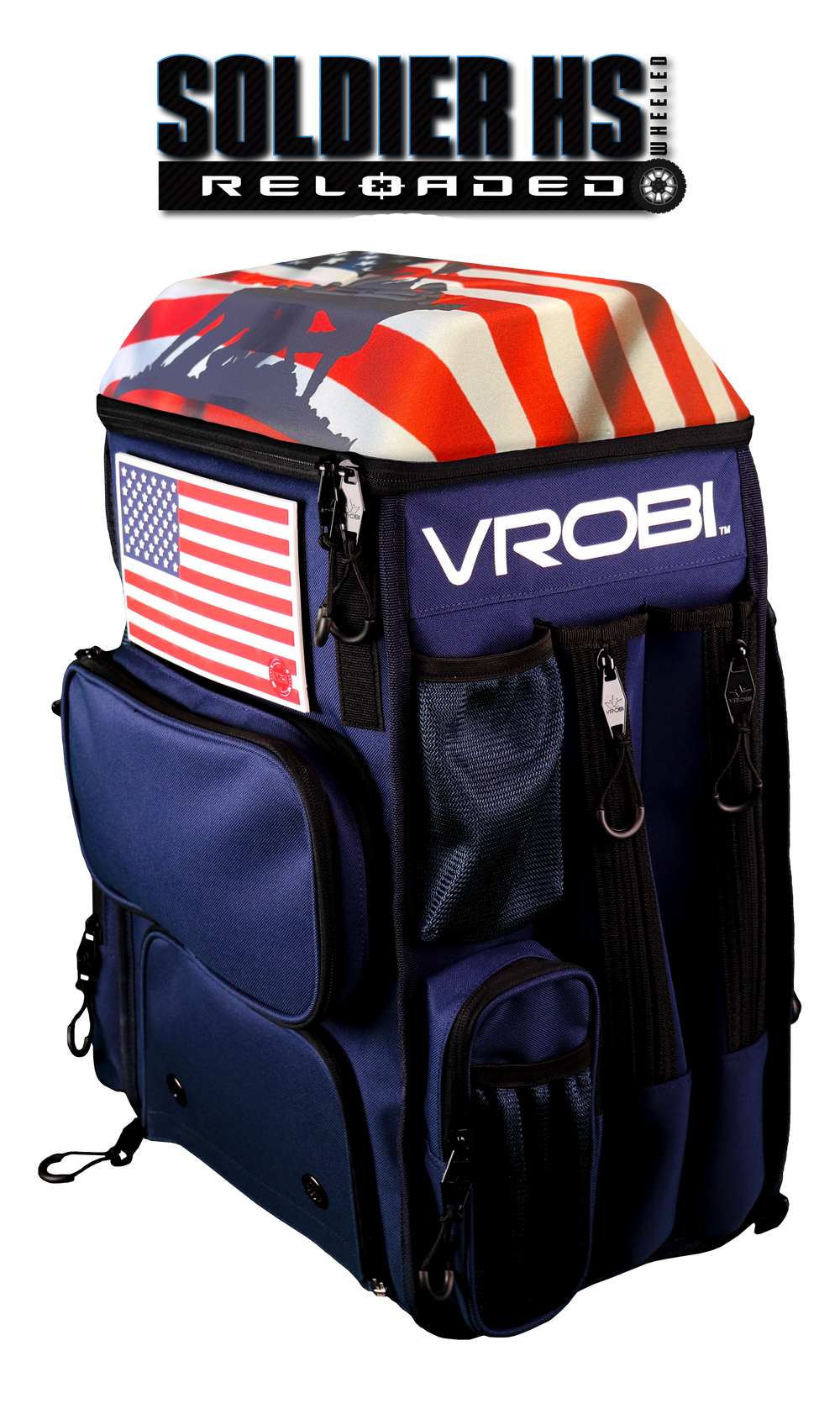 SOLDIER HS RELOADED ONE NATION MILITARY TRIBUTE EDITION WHEELED BAG
The Soldier Hard Shell Reloaded takes the Soldier line of bags to another level! The Soldier HS Reloaded line shares all of the same great features of the Soldier HS but with additional upgrades and features. The Bag Fabrics have been upgraded for increased durability, heavier duty PE Plates and Binding to maintain structure and shape, and also features Detachable Panel Technology (DPT)! DPT allows you to change bag colors or further customize your bag easily with DPT Attachments. The Reloaded Wheeled Bag also gets an improved longer Telescoping Handle, Upgraded Bottom for Increased Stability with a Molded Handle Built into the Bottom Support. Check out our Team Discounts Page for Team Discounts available.
 The Soldier HS Reloaded Wheeled Bag has been designed with High Grade Durable Fabrics and Large Wheels to raise the bat sleeves further from the ground. Under normal conditions and proper use, the Bat Sleeves are very durable and will not make contact with the ground. However if Bag is accidentally or intentionally pulled on side and dragged across concrete, rocks etc., VROBI will not be responsible for any damage that takes place. This would be considered User Wear and Tear and not a Manufacturing Defect. 
Hard Shell Top Lid Design to Protect your Glove, Hat or other Gear (DPT Capable)
PVC Molded USA Flag (DPT Capable)
Center Panel Pocket (DPT Capable)
Vented Shoe Compartment With Upgraded Hard Plate Separating Shoes From Rest Of Gear (DPT Capable)
Upgraded Access to Center Compartment behind Center Panel
Upgraded Telescoping Handle for Additional Length
Upgraded Over-Sized Wheels for Additional Ground Clearance
Upgraded Bottom for Increased Stability with Molded Handle Built into Bottom Support
Four Bat Sleeves Using High Grade Neoprene Offers Maximum Protection For Your Bats Of All Diameters Up To 2.75" Big Barrels
Two Upgraded Internal Hard Plates Can Be Installed For Shelving Or Folded Down Depending On Preference
Upgraded High Grade Zippers and Zipper Pulls For Durability And Ease In Opening And Closing
Two J Style Fence Hooks
Two Side Mesh Bottle Holders
Two Accessory Pockets For Balls Or Other Gear
Two Additional Mesh Sleeves On Outside Of Accessory Pockets
Two Hook And Loop Strips To Hang Batting Gloves
Upgraded Fabrics for Increased Durability
Dimensions Approximately 12.5" L x 10" W x 23.5" H